One match in, and I've come to two startling realizations: one, we don't have anyone whose name is appropriately alliterative for facing Beşiktaş. We have Chambers, Campbell, Debuchy, Gibbs, and Diaby, among others, but none of them offer the strong "B" needed. This worries me when it comes to Burnley. Two, more importantly, we don't seem to have enough defenders going into Tuesday's clash to worry about such frivolities. Our trip to Turkey on Tuesday feels a bit fraught with uncertainty, unless one or both members of the Per-Kos partnership can be made available. Per is, of course, recuperating from his World Cup exertions. Kos, on the other hand, seems to be nursing an actual injury. We'll learn more about what this all means when Arsène meets the press on Monday...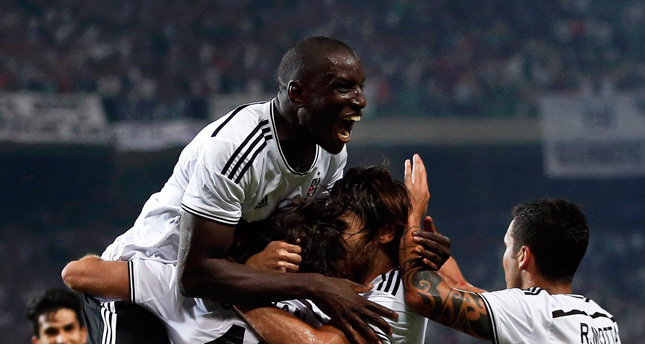 As it stands, Mertesacker will travel with the team but is still officially resting after winning the World Cup (his last international competition, after announcing his retirement from the German squad). Koscielny has a sore Achilles and will be assessed. If neither is available, we face some difficult decisions in the back-four. Presumably, Chambers would play as a CB again, but what happens next? With Gibbs also potentially out after suffering a little bit niggle to his hamstring, the knock-on effect kicks in. Monreal, who might otherwise step up to replace Gibbs, might be called on to play a bit of centre-back, but this would force Flamini out out to left-back. How do you feel about a back-four of Flamini-Chambers-Monreal-Debuchy? We may have little say in the matter (or so I'm told). If we can ask Kos or Per to make themselves available without jeopardizing their longer-term availability, I say do it. After all, the definition of success for last season was qualifying for Champions League play. It would feel silly to work hard enough to earn it only to spurn it in the first leg.
Then again, we have to ask ourselves, just what result are we playing for? Should we win, might this not convince Arsène that all is well and that we don't in fact need another signing to contend? I'm not calling for us to lose, not by any stretch of the imagination, but perhaps something short of a convincing win might be suitable. 'Round these parts, we've grown accustomed to looking past the Champions League play-off and instead to the pay-off. I suspect that few of us fret over the outcome on its face (will we advance to the group-stage proper?) and focus more on what the result portends (whom might we sign?). Should we lose, we may slouch and slum our way towards the likes of White Hart Lane or, worse, Old Trafford. If we win, we can pencil ourselves in for the group-stage.
Presumably, losing (or even drawing) might slow us in our transfer-dealings. Instead of convincing first-tier players to make a lateral move, we might have to content ourselves with convincing second- or even third-tier players to make a vertical one. If we're shorn of Champions League play, in other words, we can all but kiss the likes of Cavani, Carvalho, or Khedira
adieu.
Winning, of course, might matter more for this sort of thing than it does for actual Champions League qualification. If we can't beat Beşiktaş over two legs, well, we don't deserve anything more than another scrap for a fourth-place finish.
Saturday's result may offer less than the spark of confidence we needed. Then again, we were facing a mid-table squad suddenly bereft of its manager (last season's manager of the year) while playing a new formation (4-3-3 or 4-1-4-1, depending on whom you consult) that included as many as four new starters. If the performance itself was a bit diffident, that's understandable. The stakes may have felt low. Make no mistake, though: Tuesday's clash raises the stakes just a bit, and playing in the intense climate that is Istanbul will offer plenty of reminders of just what it means to play with heart and soul.
With all of this in mind, I see us building on the confidence of a scrappy win in the Prem opener while reprising the dominant performance we delivered a year ago when facing Fenerbahçe, a match we won 0-3. I won't be so rash as to predict a similar scoreline, but I will suggest that we'll win. Final score: Beşiktaş 0-2 Arsenal.
As for how we'll line up, there's a lot still up in the air, but here's how I see it:
Szczesny; Monreal, Mertesacker, Chambers, Debuchy; Wilshere, Flamini, Ramsey; Campbell, Sanogo, Alexis.
That's right. I'm boldly calling for Mertesacker to get off his arsch to lead the defense while looking at a 4-3-3 with Wilshere and Ramsey getting forward while Flamini shields the back-four. Ahead of them, I'd love to see what Campbell and Alexis can do. They've been brought in to electrify. Why not do so on Tuesday?