So it's Sunderland, then, is it? We've drawn them at home for the FA Cup's third round, which has to raise hopes that we'll advance to the fourth. After all, we did just beat them after playing like a midtable Sunday League squad (except the chap between the sticks...) and should be closer to full strength by January. However, between now and then, we have the more nettlesome issue of the Champions League visit to Greece, where we'll have to win by two in order to advance to the Champions League knockout stage. Anything less than that, and it's Europa League for us. After settling that, then, we'll host Aston Villa on Sunday. No rest for the wicked, indeed.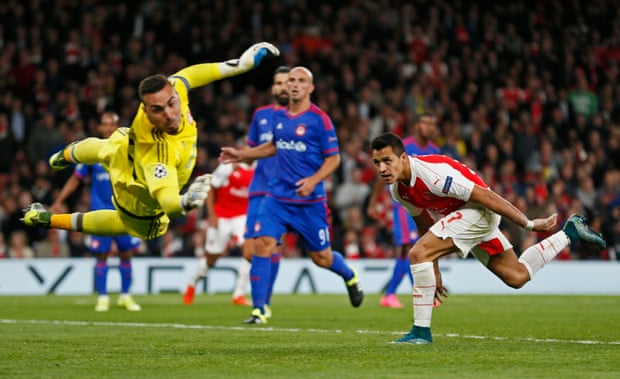 Let's get to the meat of the matter first: Olympiacos. They beat us 2-3 at the Emirates and have nine points. If we win, of course, we rise to nine, but then goal difference comes in. We'd need to win 0-2, 1-3, 2-4, etc. Falling into Europa League would not on its face be catastrophic; it might in some ways be better to our self-interest than advancing to the Champions League knockout stage. Coefficients matter. England is now three points above Italy in UEFA's table, a margin that will be erased next year when the Prem's best season (2011-12) is removed from consideration. If Italy eclipses England (no small feat considering Juventus's run last year), the Prem could lose its fourth Champions League spot. Who claims that fourth spot? Arsenal. If we fall into the Europa League, we could go on to win it, booking our place in the Champions League next season as a result. The toll this could take on our Prem aspirations is something to weigh, however. On that score, it gets a bit harder to muster up much enthusiasm. Between them last season, Tottenham and Everton dropped 30 points in Prem matches after Europa matches—and neither one advanced past the Round of 16.
In other words, I'd much rather we focus on blitzing Olympiacos and rolling the dice against whomever we'd face in the knockout stage, be it Barcelona or Real Madrid or Zenit. If we do crash out, we can then refocus on the Prem and the FA Cup.
Speaking of the FA Cup, we'll host Sunderland in the third round. You remember Sunderland. Plucky squad, had a few chances against us but spurned them, rolled over and played dead. Come January, we'll be back to something resembling full-strength while Sunderland, already locked in a relegation battle, will likely be turning its attention to staying up. That's not to say that we should count on them again rolling over for us. After all, we were a few Čechian saves away from catastrophe last week. Sunderland are in many ways an ideal draw (knock on wood): too big to underestimate, too little to panic over. If we can win 3-1 over Sunderland while playing with our heads up our collective arses, surely we can do something similar when there's a bit more at stake. We're the cup-holders, dammit, two years running. Hell, if we could win it a third time, we'd eclipse Chelsea (winners in 2008-09 and 09-10) to become the only club to win it three times in a row in the Prem League era.
Before we get to that, of course, there's at least one other matter to attend to, that of Sunday's visit from Aston Villa. Yes, they represent the absolute dregs of the Prem with just six points from fifteen fixtures; then again, they've shown some surprising resolve of late, drawing 0-0 at St. Mary's Stadium and holding Man City to a scoreless draw at Villa Park. They're actually a bit better away from Villa Park, having earned four of those six points on the road (add in a win at Bournemouth's Dean Court on opening day to the draw at St. Mary's). The fixture offers us a chance, however brief, to climb top to the table—for what it's worth. Leicester host Chelsea on Monday. If we can scrape out a win over Villa, we'll spend a few hours and maybe as much a week in pole-position. Long may it stay that way!